Exclusive REVIVify Detail Services from Prestige Imports Porsche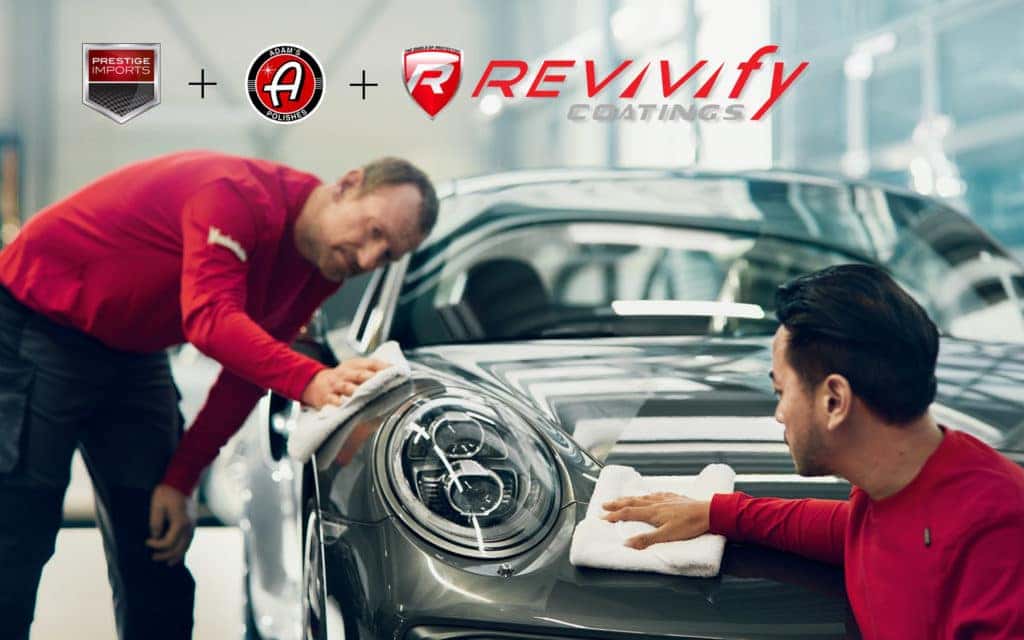 At Prestige Porsche, we offer market-leading services and premier treatments which extend the life of your vehicle and keep it in top condition. If you're looking for advanced detailing and car care, our team has you covered.
Prestige Imports dealerships are the exclusive, and only, REVIVIfy paint service providers in the Denver Metro Area. A REVIVIfy paint coating allows for the easy self-healing process of minor scratches, swirl marks, and more. This special coating is flexible, and when heat is applied will return to its original state, naturally healing the damage.
So when it's time to protect your car, show some extra love by giving its paint the ability to remain resilient and self-heal — boosting the overall value with a single service. The experts at Prestige Porsche are here to help.
Protect Your Car Today at Prestige Porsche
Whether you're looking to schedule REVIVIfy paint protection service or return for routine maintenance, you've come to the right place. Be sure to check out our Porsche service coupons before stopping by. As Denver's preferred new and used car dealership, Prestige Porsche's expert team is ready to provide the end-to-end services and solutions you and your car need.