Porsche Taycan, in Lakewood, CO
Its heart: electric. Its soul: Porsche.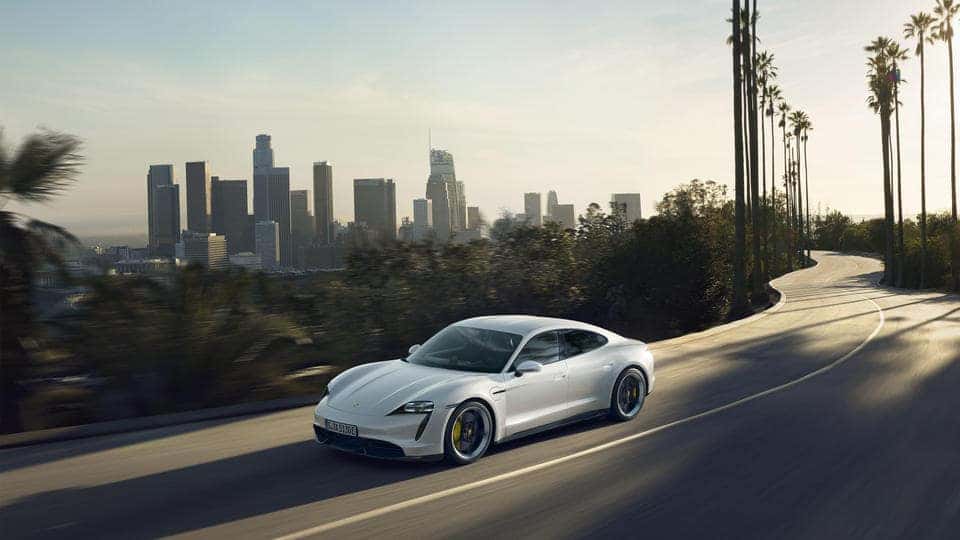 A battery that stores goosebumps.
The Taycan carries a legacy that is reflected by performance. The latest drive technology ensures that its performance can be repeatedly reproduced: two permanent-magnet synchronous motors (PSMs) catapult the Taycan Turbo S with up to 560kW (750 HP) Overboost Power with Launch Control from 0–60 mph in 2.6 seconds. With a standing start of 1.2g, it accelerates faster than the force of gravity for the first few yards – making it faster than a skydiver in free fall.
---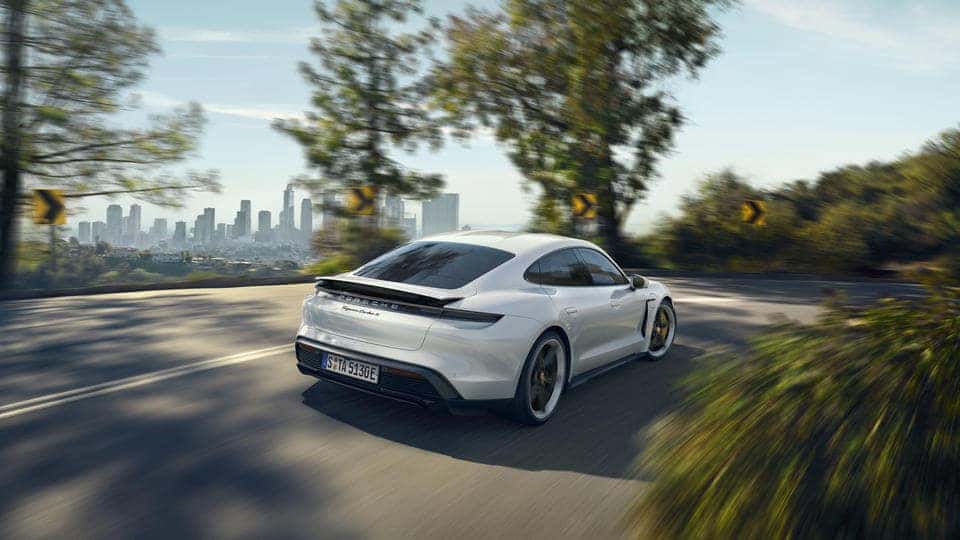 A cable with the power to fuel dreams.
The Porsche soul stands for performance. In every respect. As demonstrated by the Taycan, even when charging: its 800-volt architecture accepts charge power of up to 270kW.
---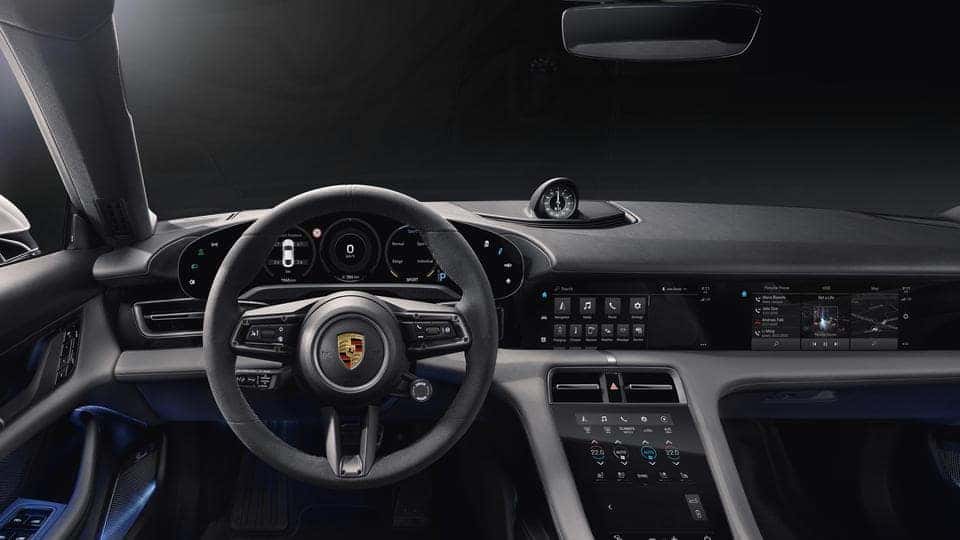 A display that portrays emotions.
The Porsche Advanced Cockpit in the Taycan is characterized by pioneering technologies and offers up to four displays. The fully digital curved display is the driver's main focus. But what really distinguishes the Taycan is the feeling behind the wheel: the familiarity of a Porsche coupled with the irresistible beating of your heart.
---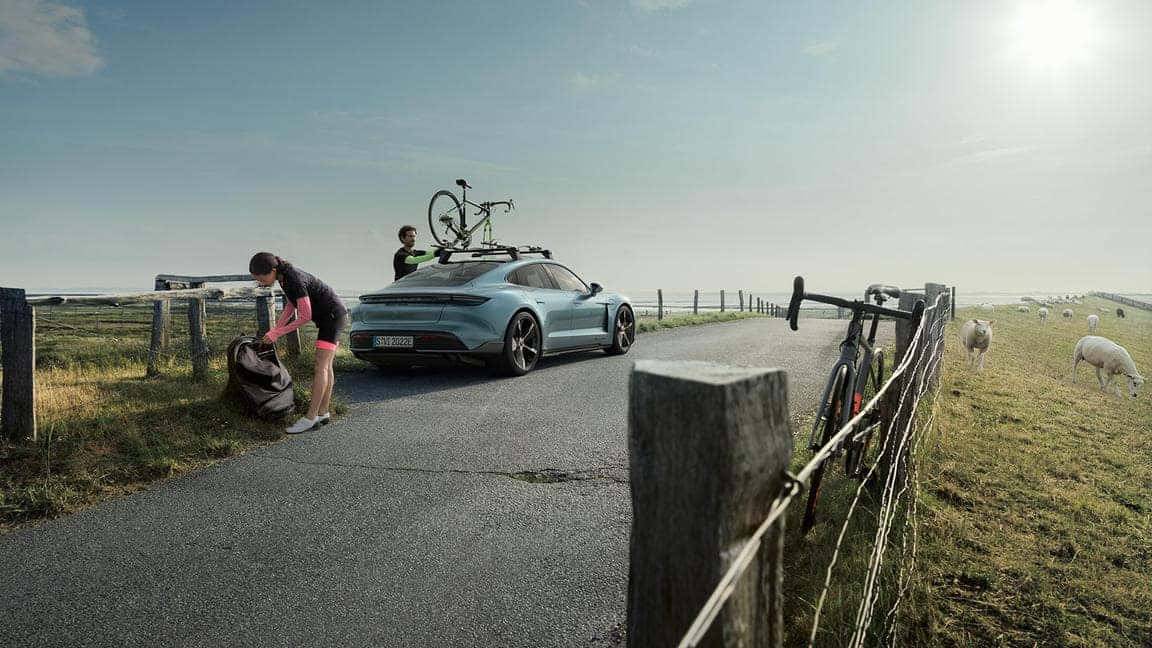 Range
The estimated EPA range for the Taycan Turbo is 201 miles.
The estimated EPA range for the Taycan Turbo S is 192 miles.
Range estimates based on standardized EPA testing may be found on the new vehicle window sticker (Monroney sticker), EPA websites, and the Porsche.us website. Please make sure the range is adequate for your daily driving needs prior to finalizing your purchase.
The EPA range estimates enable comparison to other electric vehicles. These range estimates provide guidelines but the distance you can drive (range) varies considerably based on a number of factors, such as driving conditions (e.g., stop-and-go driving or highway driving), traffic situation, topography, speed, use of comfort/auxiliary equipment (e.g., air conditioning, infotainment, etc.), weather, outside temperature, number of passengers, cargo, age of vehicle and the battery, battery capacity, and selected driving mode (e.g., Sport).
Porsche asked AMCI Testing to conduct independent tests to evaluate the Taycan Turbo and Turbo S range to help customers make more informed decisions. Tested on AMCI Testing's "City/Highway Commute Cycle" route on public roads in and around Southern California, the results were calculated by averaging the vehicle's performance over five test cycles. Mode with Auto Regeneration selected and while using the HVAC in Eco mode. More information on AMCI Testing's results can be found at www.amcitesting.com/taycan.
As with all battery-electric vehicles, the actual range of the new Taycan Turbo may vary due to driving conditions, personal driving and charging habits, and battery age.*
---
Porsche Electric Sport Sound
Acoustically too, the Taycan provides an entirely new experience: it makes virtually no noise – all you can hear is the exterior sound that meets the legal requirements. For a unique acoustic accompaniment to dynamic driving, there is also the standard on Turbo S, Porsche Electric Sport Sound – a system whose innovative character makes the vehicle's own drive sound appear even more emotional, both outside and inside. The ideal feedback for your right foot.
---
Learn More
Interested in learning more about the Porsche Taycan? Get in touch with a Prestige Imports Porsche Brand Ambassador by calling 877-622-9880 or by submitting the form below.
---
---
*Like all lithium-ion batteries, the lithium-ion battery in the Porsche Taycan is subject to physical and chemical aging, as well as wear and tear. Therefore, the Taycan battery will experience a reduction in the amount of electricity or charge it can hold over time, resulting in a reduction in the vehicle's range and an increase in charging times. This is normal and expected.Although Porsche expects the majority of vehicles to retain 70% of the battery's original capacity through the first 8 years or 100,000 miles (whichever occurs first) of normal use, the rate of reduction varies, and will depend upon your individual usage and operating environment. The rate of capacity loss will tend to be greater in the early part of the battery's life, but the rate of loss should decrease over time. For 8 years or 100,000 miles, whichever comes first, Porsche provides High-Voltage Battery Coverage under its New Car Limited Warranty if a capacity measurement performed at a Porsche authorized dealer shows that net battery capacity is less than the expected percentage at the times specified in the New Car Limited Warranty. Various factors, including exposure to hot or cold weather conditions, can affect the rate of battery capacity loss and charging time. See the Porsche Taycan New Car Limited Warranty and your authorized Porsche Taycan dealer for details. Please see the Porsche Taycan Owner's Manual for additional information.